6 Driving Apps Every Driver Needs to Download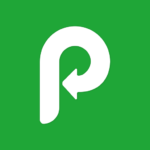 Drivers share the same daily frustrations. Luckily, it's 2021 so there's an app to take care of the hassle.
Here are the 6 apps no driver should go without:
Daily:
1) JustPark
There is nothing more annoying than driving around in circles trying to find a parking place, just for someone else to cut you up and slide in between those white lines. No longer – save time, angst and money with JustPark driving app.
You can search, reserve and pay for spaces on the app. In car parks, on-street or even private driveways – any space is up for grabs.
Also it's a give and take situation, with the option to offer up your parking space and make a little cash from your spare metres or hours you aren't using them.
IOS & Android
Free
2) Find My Car
A miracle worker to save family arguments, memory blanks and stop the stress attack in its tracks.
Find My Car driving app GPS locates your car by saving the spot where you left it, so you can easily find your way back to each other. Just pin your location when you leave the car and walk away worry free.
Handy extras for an added peace of mind include; taking a picture of where you parked and alerts for when your ticket runs out.
IOS & Android
Free
Electric:
3) EV Hotels
Every EV user has Plugshare or Zap-Maps but EV Hotels driving app is a brilliant app for breaking up long journeys, business trips or holidays.
EV drivers can find, reserve and book rooms at hotels that have charging points. Like Booking.com for EV users. With 170+ hotel brands, 22, 000+ EV hotels and 71, 000+ roadside charging locations it's a must for EV travellers.
It tells you everything you need to know; from public chargers within walking distance of hotel, to which chargers are for guests only, or which charging adapters are needed.
And it has a reward programme so you can save with your favourite hotels.
IOS & Android
99p


4) UFODRIVE
Need a rental car any time of day? UFODRIVE is the answer.
A contactless, all-electric, 24 hour rental driving app that lets you book electric cars from Teslas to the Renault Zoe all from your pocket. Hire in two minutes on the app – no paperwork, no people, no fuel, no hidden costs. And no keys even- your phone is your key!
17 locations across 12 of Europe's largest cities. Now in London and with delivery to your door.
Insurance, first 200 km range and all charging included free. Amazing whether you're an EV driver or not, and a great way to test drive if you are looking to buy.
24 hour unbeatable customer service.
IOS & Android
Free
Business:
5) MileIQ
Business trips are long, lonely and expense heavy. MileIQ is the new corporate driving app best friend – it handles all your driving expenses for you.
MileIQ uses your phone GPS and clock to automatically track and record your business journeys, logging them for you and calculating your total mileage. It breaks everything down to give you your reimbursement rate per mile and then lets you categorize and export to a spreadsheet. Easy!
Your bank, your boss and the accounts department will love you.
IOS & Android
Free

Insurance:
6) Cuvva
Car insurance doesn't come cheap, but finally there's a quick way to put anyone on your insurance at any time.
Cuvva is a flexi insurance provider driving app which allows you to quickly insure a car for as long as you want – an hour, a day, a month. Add extra drivers or learner drivers to your insurance – they've got everyone Cuvvad.
Cancel anytime with no hidden costs – it's all fixed price. Just scan your licence, put in your registration and keep up to date on your account.
24/7 customer service is also a huge bonus.
IOS & Android
Free
With these 6 driving apps downloaded, every driver will drive 'appy in 2021.